Website: https://www.aergo.io/
Short description: 4th generation blockchain
Prototype: MVP launch is planned on Q4 2018, the code is available at Github
Competitors: cloud services from Oracle, Microsoft, Amazon, and Google
Team members: 40+ (31 according to LinkedIn)
Capitalisation: 29 000 000 USD
Crowdsale date: there wasn't any public token sale, just a reward campaign with a drop of tokens worth 3 mln USD
Partners:
Blocko. Aergo's parent company. The South Korean company which is specialized in blockchain solutions for enterprises. The company was established in 2014. Lotte Card, Hyundai Card, Samsung SDS, LG CNS are among its customers. Blocko had managed to invite funds in amount of 4,7 millions USD from Samsung SDS, Samsung's IT and logistics department. Blocko have been working on Nexledger together with Samsung SDS since 2017. Nexledger is a business platform with orientation on Samsung Card which issues credit cards in South Korea. Blocko has also raised 8,9 millions USD in June 2018.
As you understand, Aergo and Blocko will have the same customer base.
Investors:
FBG Caputal. A famous crypto foundation. They invested in Libra Credit Network, Eximchain, Taxa, Republic Protocol, MakerDAO, Zilliqa, Rippio.
GBIC. They look like quite a serious company. GBIC has offices in New York, Shanghai, and Seoul. They invested in Thunder Token, Eximchain, aelf, Lending Block, Io Tex, Mainframe, Icon, Airswap, Liquid and Quantstamp.
JRR Crypto. Hashgard's strategics partner. They also invested in Qurkchain, Merculet, DCC. Not to mention that JRR is one of the biggest investors of Binance
Social media:
Legal information
The company's address according to LinkedIn is 33 Lockhart Road, Hong Kong, Wanchai. We couldn't find this company in any database but we are sure that everything is okay. Blocko doesn't want its reputation to be damaged.
We have also checked Whois. Aergo's website is hosted on GoDaddy and it was registered 14th May 2018. Other registration data is unavailable.
Whitepaper and roadmap
Technical whitepaper is neat and clear: https://paper.aergo.io/AERGO_Chain_Technical_Whitepaper_V1.0.pdf
General whitepaper seems to have less particularities but it also includes a technical part which is okay: https://paper.aergo.io/AERGO_Whitepaper_v5.2.pdf
There is also some paper with info on smart contracts. It contains no code. Just a general information. https://paper.aergo.io/AERGO_SQL_Whitepaper_V1.0.pdf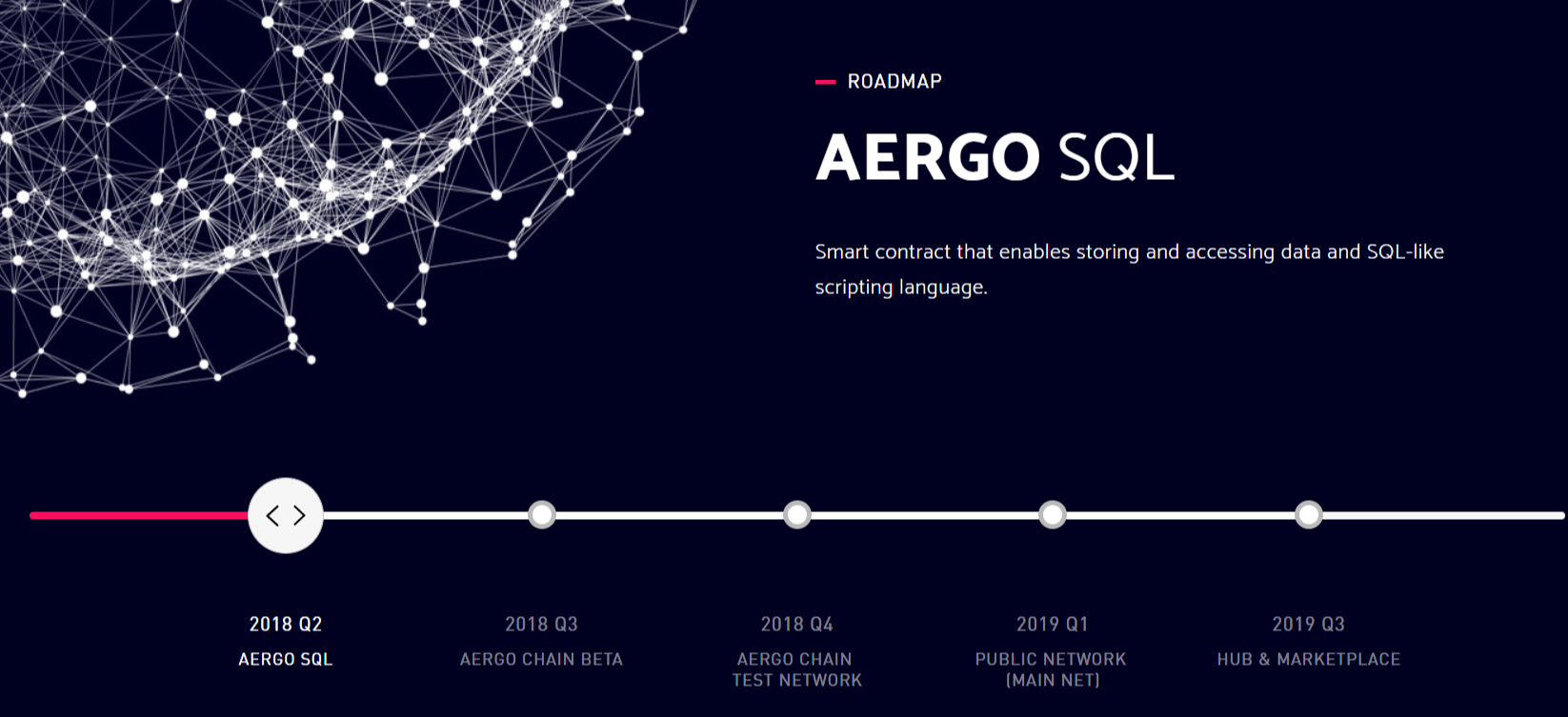 Unfortunately Aergo's roadmap is not detailed at all:
Q2 2018 – presenting of SQL. It's done. You can check it on Github
Q3 2018 – launch of beta
Q4 2018 – testnet launch
Q1 2019 – the launch of public blockchain mainnet
Q3 2019 – HUB and Marketplace launch
Metrics
There are 500 000 000 AERGO tokens. 30% (150 000 000) was allocated for private token sale. The price is 0.2 USD. So the capitalization is almost 30 millions.
Here are some proofs:
As you can see, Aergo failed to reach its hardcap.
50% of tokens will be unlocked after the distribution is done, 25% – in 3 months and 25% – in 6 months.
More ICO expert opinion is available here
Tech info:
AERGO is a Function-As-A-Service (FAAS) serverless model such as Microsoft Azure, Google Cloud Functions and AWS Lambda. Aergo is both public and private blockchain which is oriented on a corporate sector.
AERGO aims to provide enterprises with tools which are easy-to-use, easy-to-scale, easy-to-adjust, and safe. In other words they are building a new blockchain protocol with complete suite of development tools for designing dApps. To be honest it's really great that Aergo is the customer-oriented but not the community-oriented project.
Main features:
Aergo SQL – easy-to-use programming language for building smart contracts
Aergo bridge – a technology allowing an interaction between private and public parts of ecosystem
Deterministic DpoS is used for network scalability and performance improvement of networks
Sidechains are used for building own chains and for enabling fee-free transactions
Aergo platform is based on three pillars: Aergo Chain, Aergo Hub, and Aergo Marketplace

Aergo Chain – a new blockchain protocol for creating the Internet of Blockchains. It has much common with ICON, doesn't it?
Aergo HUB – clear and easy-to-use hosting interface, development, debug and testing tool for dApps which are created on Aergo Chain. It has all necessary tools both for developers and for customers.
Aergo Marketplace – a marketplace where both applications and computer powers can be traded.
Let's check a code review made by Andre Cronje
The first notice from Andre regards to a programming language. Why do AERGO use SQL? It's quite good for DTL (distributed ledger technology) but not for a smart contract. Second notice regards to the code itself. Andre consider it to be raw. He says that there is nothing special in it. The code is quite common for classical blockchains. The third notice regards to DpoS. According to several sources, DpoS is vulnerable and inclined to centralization. There is an issue with staking motivation for voting. It leads to situation when only whales are voting. Also Andre noted that in such networks the computer powers are considered to be main resource. It may lead to speculations with domain names and RAM. Although Andre compliments AERGO for having quite a big amount of code for project which haven't even started an ICO.
Team
Board members
Phil Zamani – More than 500 contacts in LinkedIn, great recommendations from numerous top-managers and CEOs. Although his Facebook account seems to be abandoned. Phil is a board member of Aergo and a chief operations officer of Blocko at the same time. Blocko is a leading South Korean company which integrates blockchain solutions into the corporate sector. Coinstack is the main Blocko product. Among Blocko's partners and customers are listed such giants as IBM, Hyundai, Samsung, LG, SK Telecom, Cisco and Lotte. Microsoft Azure and Amazon Web Services are also marked as partners. We suppose that it's not that type of partnership which can be called a strategic one. Seems that they are doing some little favors to each other. Or maybe Blocko just uses services of above mentioned corporations. Anyway it's clear that Blocko is a serious company.
Phil's career can be traced from 1986. He worked in different IT companies. We can see that Phil has a huge business experience and he always goes forward. It is worthwhile to say that he worked as sales and development vice-president in Synopsys (a leading software development company), had several senior positions in Deutch telecom, and he is also a member of FinTechCity – FinTech50. It's a conglomeration of people connected with novel technologies. Membership in FinTech50 also says that Phil has strong connections in the novel technologies sector. So it is clear that Phil Zamani is a serious and established professional with good ties in the sphere of technology. It's good for the project.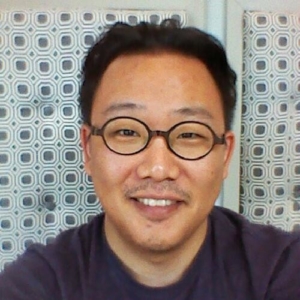 Hun Young Park – More than 500 contacts in LinkedIn but no publications and no recommendations. He had been working as software developer for 10 years. As we can see from his profile, he is really good in Data-bases. It's really important when working with corporate clients. His LinkedIn profile shows that he worked only in two companies but in fact it is one company which is called Tmaxsoft. This company specializes in corporate software development. It's the biggest software company in South Korea. In 2016 they created a Linux distributive which is able to run Windows applications. In January 2018 Hun Young Park became a Blocko's CTO. His Facebook page is quite interesting. He has a lot of friends from such companies as Google and Samsung. He has also added CFO of Huobi and Strategy Lead of FoundationX to his friends list.
Roderik van der Graaf – more than 500 contact in LinkedIn, but no publications and no recommendations. Judging by his career Roderik needs no recommendations. He has been working in financial sector from 1994. He worked in such companies as Bear Sterns, HSBC and Deutsche bank. Also he is a founder of Lemniscap. It's a foundation and a consulting agency which works with blockchain projects. Roderik has 693 subscribers in Twitter but there a lot of influencers and representatives of foundations and projects among them, for example Michael Arrington, Brian D. Evans and Dfinity.
Committee heads

Won-Beom Kim – 114 LinkedIn contacts. He is a founder of Blocko. Also he had been working for TmaxSoft and S-Core. He is a Lemniscap's technical advisor. So it's clear that he has a strong connections with board members. We have found employees of Samsung, LG and KakaoTalk in his friend list on Facebook.
Jane Lee and Alison Eujin Shim – 375 and 500+ LinkedIn contacts. They were working in Accenture which is a consulting company specializing in corporate planning, optimizing of outsourcing, customer relationship management, logistics management etc. The company was registered in Bermudas and get the Joint-stock company status 1st September 2001 in Ireland. But its headquarters are in New York. The company has about 380 000 employees and it operates in more than 120 countries in the World. There is no doubt in Jane's and Alison's competence. They had been working in Accenture for 5 and 6 years. They were both specialized in corporate planning. There is nothing interesting in their Facebook and Twitter accounts.
Tech and Business team
We think that there is no need to pay special attention to every member of tech and business team. Al of them previously worked in Blocko and had some experience before. There are no celebrities, no famous companies. They are just good coders and marketers. Some business team members don't even have experience besides Blocko.
Advisors
The team of advisors is quite impressive with each advisor playing an essential role in the project.
Eddy Allen is a recognized expert in Communication Security. He has 35 years of experience managing government projects for the British Ministry of Defense and the Ministry of Foreign Affairs. In 2011-2016 he served as the chairman and CEO of HMGCC – an FCO agency that designed, manufactured and installed secure communications and cyber systems for the UK government. Now he is involved in several innovative startups in the field of security and cybersecurity. He is also an advisor to the Sans Institute. In short, his experience and government and corporate connections make him invaluable for the project.
Pierre Suhrcke is a leading financial expert and investor in Europe. He has been working in the sector since 1999. For 17 years he had been managing corporate investment portfolios in Deutsche Bank in London and Frankfurt (Promotions, Risk Management and Head of Capital Venture Partners). Currently, Pierre is a venture partner of the European investment company Tempo Cap, a Board of Directors member of the Acorus Capital – a direct Investment company located in Hong Kong. He is an angel investor, mentor and advisor of more than 20 successful companies in the USA and Europe. He is often invited as a keynote speaker to conferences. He also belongs to FinTech 50. In general, it's hard to overestimate his contribution to the project and team.
Vincent Zhou is one of the founders of the FBG Capital Fund. It is one of the leading blockchain funds with an impressive portfolio including Zilliqa, NuCypher, Republic Protocol, Origin Protocol, Terra, Eximchain, MakerDAO, Fragments and others. In my opinion, he is the key player on the team because of his expertise in currency exchange, listings, and marketing.
Sinhae Lee is a partner of the GBIC crypto fund with an impressive portfolio including ICON, Mainframe, Perlin, Nebulus, Origo, Aelf, Metadium, IoTex, Theta, Eximchain and others. His participation in the project proves that its high stakes.
Riad Hartani is an experienced strategist with more than 20 years of experience. He contributed to the development of the Internet, AI and mobile technologies. He co-founded and managed several successful high-tech startups including Caspian, Anagram, Wichorus and others. He is an advisor to ten technology corporations, private investors and government regulators. He was also a co-founder of Xona Partners – an investment firm dealing with high-tech start-ups. Riad has a degree in the field of artificial intelligence. He is often invited as a lecturer, speaker and expert to forums, conferences and meetings.
Djamel Souici is an expert in Tech Law, Licensing and Business Models. He is a recognised advisor on data privacy and regulation (GDP). As a member of the German Barr Law Association, he worked as a general and legal consultant for innovative software firms for 19 years. He developed strategic partnerships with many Fortune 100 companies in various sectors including telecommunications, financial services, government communications, the auto industry, petrochemical industry, logistics, retail and healthcare. As a skilled negotiator, he participated in many international mergers and acquisitions that make him a valuable member of the team. His expertise in international negotiations and partnerships is promising for the growth of the project.
Julian Lenz is an investor and advisor to blockchain companies. He is involved in many startups offering innovative solutions for blockchain technology. He was an adviser and mentor for many cryptocurrency projects. He has strong partnerships with many developers, partners, investors and researchers. He knows how to tackle even unexpected problems. Julian is a trusted adviser for many crypto funds, projects and influential investors. We are excited about his participation in the project.
Jake Kim is an investor and entrepreneur with 20 years of experience in the finance and consulting. He is also an expert in back and middleware systems. Currently, he successfully manages Innobase, a corporate venture capital company belonging to Kolon Group.
Conclusion:
In general, the project deserves 7,5 out of 10 because of their focus on clients. They are not interested in evangelists and crypto-hamsters. They are serious about corporations and funds in their portfolio. They also have tons of experience in blockchain development. Because they follow the clear roadmap and have a middle-scale coding, we would even give them 8 out of 10. Of course, it is our personal opinion of the project.