News
BIKI Perpetual Swaps Overview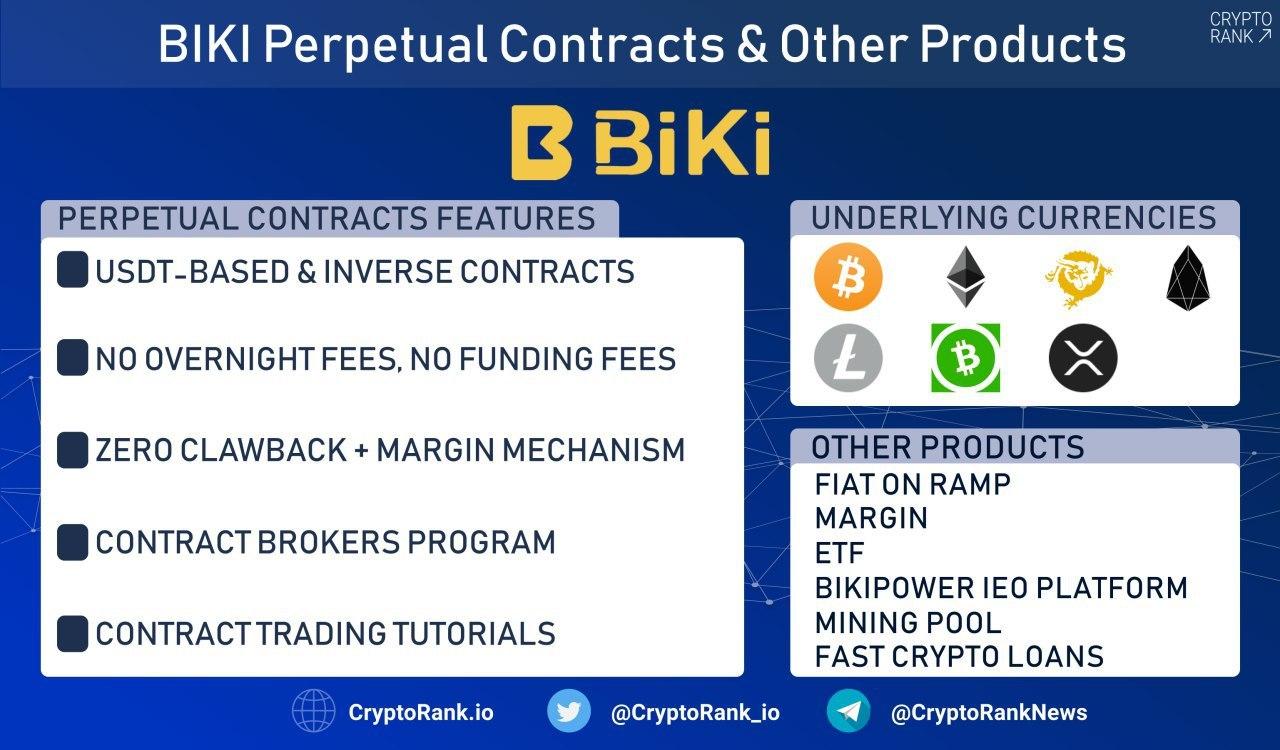 Global digital assets trading platform, BiKi.com, launched its Perpetual Contracts in March as a response to the growing derivatives market demand. In this regard, CryptoRank decided to add the BIKI exchange to its platform.
Let's have a look at what advantages does Biki offer for futures traders:
BiKi Perpetual Contract offers "no overnight fees, no funding fees". This allows users to enjoy reduced costs, reducing the risk for users as well;
BiKi uses zero clawback + margin mechanism with 100% flexible settlement of profits;
USDT-based margin and inverse contracts (BTC, ETH);
Auto-Deleverage mechanism;
Great tools for hedging and managing risk.
Worth mentioning about Biki Сontract broker mechanisms, allowing users who are agents or brokers on other platforms can directly obtain BiKi broker status to begin enjoying high commission rebates
Many more features are coming soon!
Leverage trade with Biki https://www.biki.com/en_US/margin/BTC_USDT