News
Bitcoin Hash Rate Crossed 160M TH/s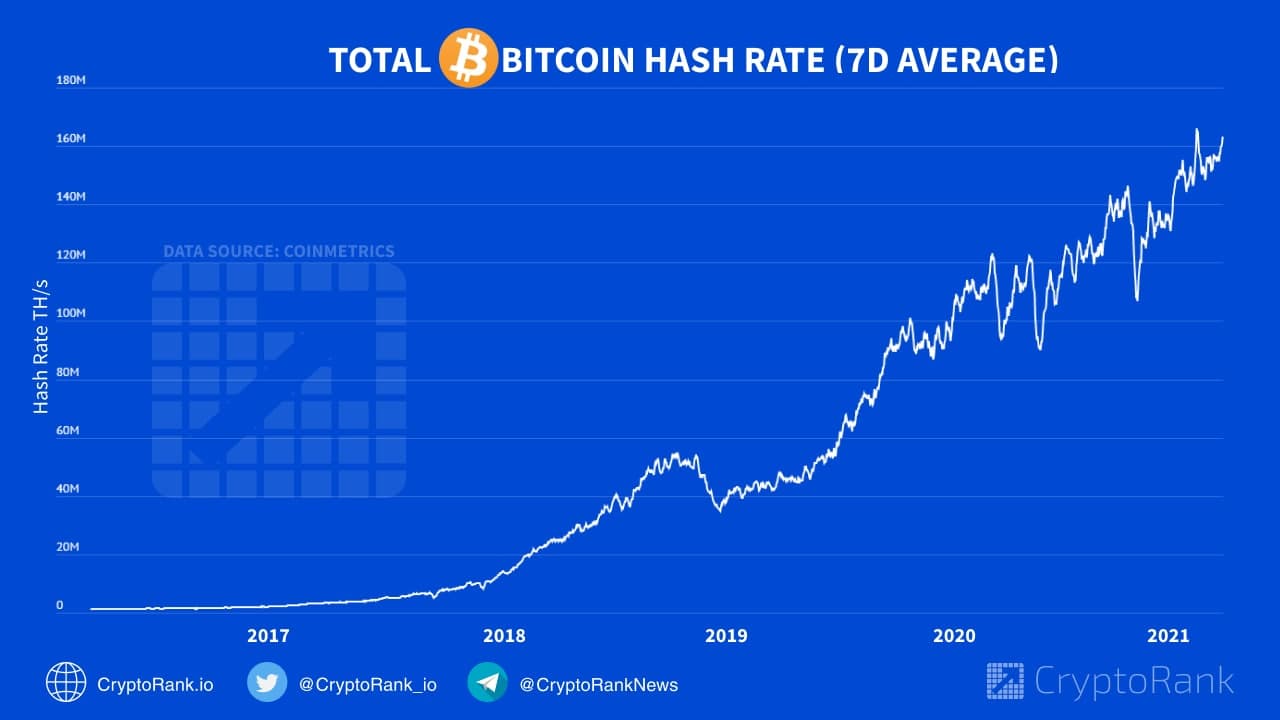 According to Coinmetrics, Bitcoin hash rate crossed 160M TH/s and almost reached ATH of 166M TH/s on March 24.
From the last year, BTC hash rate increased by ~ 73%.
Bitcoin hashrate is a key security metric. The more hashing (computing) power in the network, the greater its security and its overall resistance to attack.