News
Bitmain unveils new Antminer models days after Canaan IPO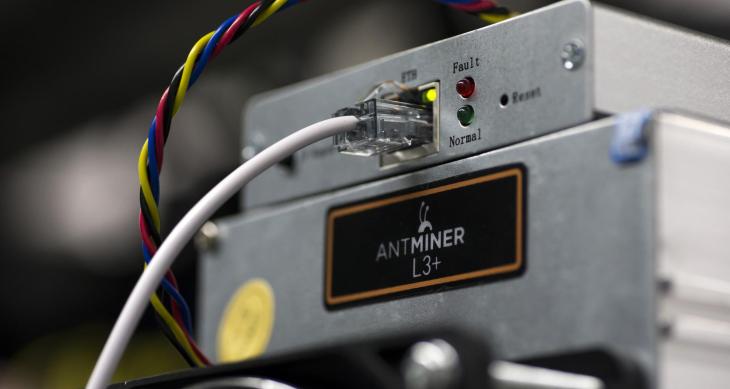 Jihan Wu, Co-founder of Bitmain, announced two new models to be part of the firm's flagship Antminer 17 series, att the World Digital Mining Summit.
The Antminer S17+ will reportedly have a hashrate of 73 TH/s, whereas the power efficiency will be set at 40 J/TH + 10%. T17+ will, however, have a lower hashrate amounting to 64 TH/s, but the efficiency linked to this model will be reasonably greater i.e. 50 J/TH + 10%.
According to Jihan Wu, these newly-launched mining machines shall represent "the future" of crypto-mining. Further improvement is a key goal of the firm and ongoing research is helping hardware developers stay updated, Wu added.
While Bitcoin mining is a reasonably expensive procedure, the use of upgraded devices increases the chances of an individual [or a group] cracking the cryptographic puzzle required to introduce the next block into the chain.
This development comes at a time when the power struggle between Zhan and Wu is peaking. Micree Zhan was deposed by Jihan Wu a few days ago, with Zhan alleging that he was forcibly removed from his previous post as Chairman of the company. Apparently, the two differ in terms of how they expect Bitmain to progress in the upcoming years. According to reports, Micree Zhan is planning to take legal action against Jihan Wu.
Bitmain is facing a fight outside the firm too after Canaan, a known competitor of Bitmain, was listed on the NASDAQ global market a week back. American Depository shares [ADs] associated with this mining equipment maker began trading under the ticker symbol CAN. From a starting price of $9, the price skyrocketed for a brief period of time before falling. It was trading at $8.25, at press time. Canaan's Initial Public Offering was able to raise $90 million. Bitmain, while it accounts for 80% of all mining devices, isn't a publicly-traded company. Canaan's IPO could pose a serious threat to the market share Jihan Wu's company presently holds.