On April 8th, 2022, Emelie Olsson and Sophie Wallmark, Co-Founder and Fan Campaign Manager of Corite respectively, joined us in our Telegram Community chat to answer our questions.
Corite is a blockchain-based music platform jointly powered by fans and artists.
---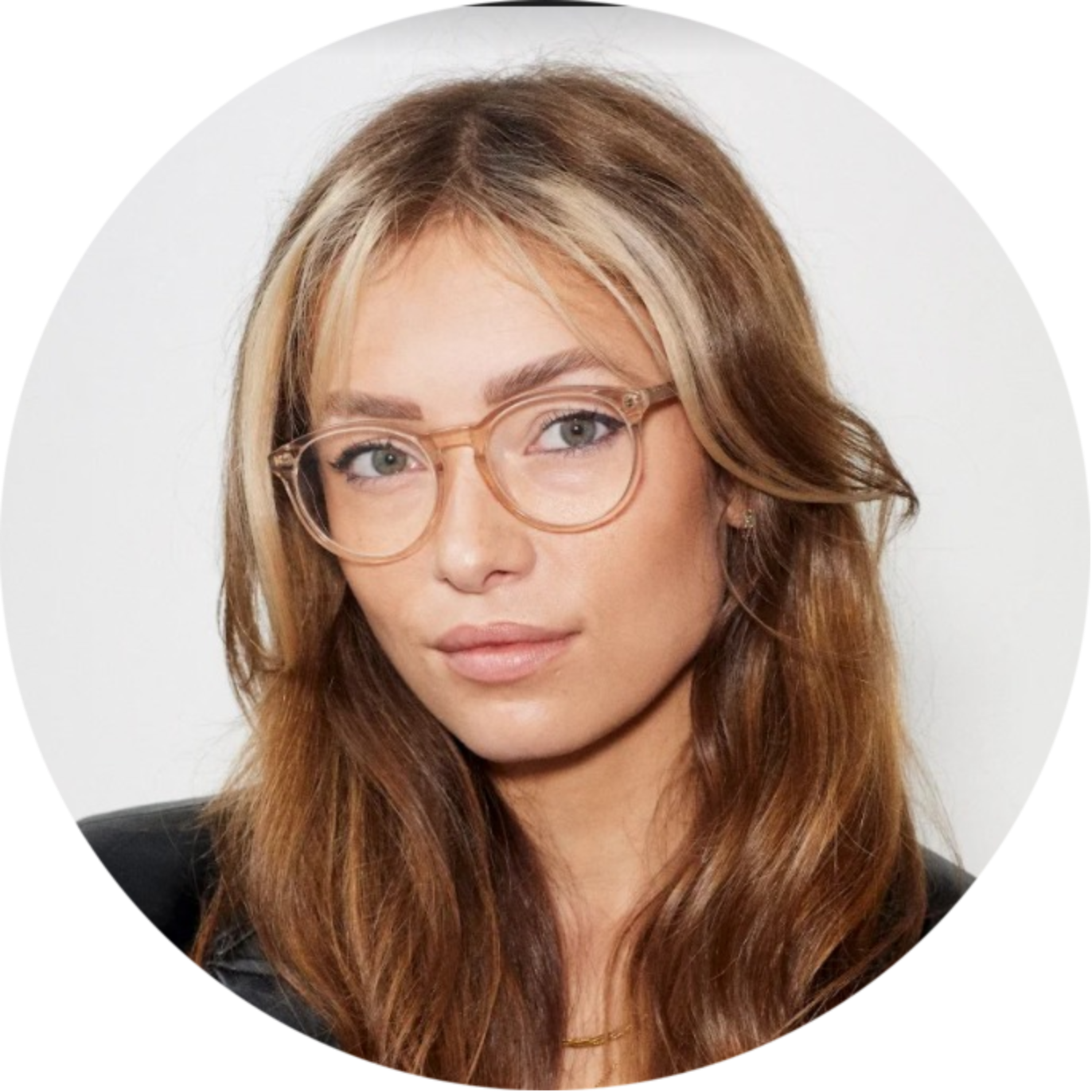 Emelie Olsson is one of the Co-Founders together with Mattias Tengblad and Emil Angervall.
Before helping to launch Corite she gathered experience working in digital marketing, project management, copywriting and starting different charity initiatives.
---
Sophie Wallmark is Fan Campaign Manager at Corite.
She is a strategic project manager in charge of Fan Campaigns through which artists can raise money with help from fans, and improve the offer towards artists within Corite's service to add more value.
---
Questions from the CryptoRank Team
---
Q1: Can you tell us about Corite? What problems do you solve, both in the space and for the community?
Emelie Olsson: Corite is not a label, but a music platform where artists can distribute, fund, and market their music. Fans actively invest in and support their favorite artists to give them resources and possibilities to realize their dreams. In exchange, fans get a share of the revenues when the music is being streamed on Spotify, Apple, and so on after finalizing their fan missions. We have successfully run corite.com since October 2019, which is our current FIAT model. Back in the days, artists were depending on getting signed to a major label, since there wasn't a way to get your music out there, market yourself, record professionally and so on, without their help. With digitalization, this has rapidly changed and now basically everyone with some skills can do all of those things without even leaving their house. Leaving room for artists to be independent, and not owned by any label.
One of the issues now is that 60.000 songs are released every day on Spotify, adding up to a total number of 21 million released songs per year. This means that the competition is bigger than ever before and artists need more power to break through the noise. We believe that power is the fan power.
With Corite, the artists can get funds for marketing, production, PR, or whatever they want to spend their money on, without giving away their rights or signing any long deals. We believe the answer to the issue is to bridge the gap between the artists and fans and to put more power in the hands of the people who actually care the most about your music. Your fans!
Q2: Could you briefly describe the milestones Corite has achieved, and about your upcoming plans?
Sophie Wallmark: Corite is a platform powered by fans and artists to finance, distribute and promote music while having fun on the way. Fans invest in and support their favorite artists to give them resources and possibilities to realize their dreams. To sum it up: we're all about Fan Power.
Our fiat product was launched in 2019 and currently there are 25,000+ registered users on the corite.com platform and Fan Campaigns raise funds for artists every day. We have released thousands of songs and already helped many artists and backers to join forces in successful projects.
We did a successful NFT digital merch sale, which was presented at Times Square. Thanks to it we raised $200k for the release and promotion of Emery Kelly, an American independent artist.
---
Questions from Twitter
---
Q1: When I looked at the artists in Corite, I saw that they have various fundraising goals. Who sets this goal? Why are some thousands of dollars and some two hundred dollars? Also, what happens after these targets are met?
Emelie Olsson:  Good question. That's correct! We have since launch been experimenting with how to set the valuation and goal. We need to take into consideration set realistic valuations for the artists and the backers. We guide the artists to set their valuation accordingly to their previous streaming history.
When the artist receives the funds after the fan campaign is closed, we release the song on the release date that they've chosen. Then we start collecting the revenues from the streaming platforms and pay the backers based on how many percentages of the song they should receive revenue for. If the streaming goal is reached, everything from that is profit for the backers.
Q2: Corite is a platform Made for artists, ruled by fans. How is the Corite platform suitable for traditional Musicians? And how can you meet the needs and expectations of musicians and music Fans? then what are the benefits for Artists and Fans if they join your Platform?
Sophie Wallmark: The beauty of Corite is that we let artists and fans join forces and the benefits are many.
For artists: You get to keep all your rights, we have a 100% transparent business model and we create unique engagement between fans and artists designed to boost your music's popularity. Engagement is more important than ever before, and we've taken care of the tricky administration part allowing us to share revenues with thousands and thousands of backers in return for their support. Distribution to all major digital stores is free, but we retain a 5% commission on all money raised on our service and on all revenues coming in from the digital stores such as Spotify and Apple Music. It's that simple.
For fans: Other than supporting the music you love and being a part of someone's dream, backers get paid when the music they have funded is being streamed. When the music you have backed is released, you will also get access to daily trend data, which means you can see in real-time how the song is streaming. Together we will celebrate milestones and keep you updated on how the music is being streamed.
Q3: Corite is a place for artists to showcase their talents and earn money and fans alike. However, can you explain why artists should choose you when there are popular platforms such as Youtube and Tiktok to showcase their talents?
Emelie Olsson: Corite is in no way in competition with social media like TikTok or YouTube. The ones we are challenging are the traditional labels. Artists promoting their music on TikTok, Thriller or any other social media is adding value to the music we release and to the backers that gets a share of the revenues. 
---
Questions from Telegram
---
Q1: What is your strongest advantage that you think will make your team leading the market?
Emelie Olsson: Thank you for your question! First of all Corite started as a FIAT only platform. Meaning we have lots of understanding an data of how artists and fans behave around raising money and investing in projects.
We started our development pretty early, with one of the most experiences companies in the field of Blockchain (creating Mines of Dalarnia, My Neighbour Alice etc).
Our team is also beyond awesome. Everyone truly believes in the project and has amazing skills to handle the challenges we will face.
Q2: Partnership is always an important factor for every project. So who is your partner? What are the benefits you get from those relationships?
Emelie Olsson: Good question! Here are some of our partners. Hitco Entertainment founded by L.A Reid and Charles Goldstuck (Justin Bieber, Usher, Witney Houston etc). They run a independent label in L.A, which connects us with plenty of good contacts and creates trust. We are also partners with 4000 studio. A group of legendary producers (Konstantin Kersting, Tones and I Dance Monkey) in Brisbane where we're opening 2 Corite music studios very soon.
We have a couple of other cool partnerships on the way, stay tuned for an announcement!
Q3: What is your top 3 things for priorities in 2022? Could you share some plans for the upcoming year?
Sophie Wallmark: We are building a world ruled by independent artists who are supported by their fans. Our top 3 priorities in 2022 is; to scale and become a platform for fans and artists all around the world, work with hero projects (big announcements coming soon) and TGE.
Exciting times ahead! Right now we are listed among the most promising projects of 2022, top upcoming IEO/IDO and top NFT projects of 2022.