Covalent is a real-time data provider of blockchain transaction data to corporations, investors, consulting firms, and dApp companies that can use the data to study decentralized applications.
Ganesh as CEO, Niall as Comms manager, and Byron as Head of Product of Covalent joining us to answer our questions
---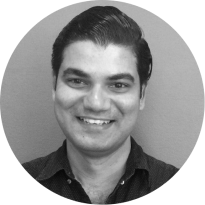 I'm Ganesh,I'm one of the co-founders of Covalent and currently serve as the CEO. I'm a physicist and data scientist by training.
I'm also a serial entrepreneur with multiple market leading products in my past.
We started Covalent in 2017 to solve the data visibility and transparency problem on blockchain-based networks.
---
I'm Byron, Head of Product of Covalent.I studied biochemistry and have experience in FinTech and e-commerce before diving deep into cryptocurrency and blockchain technology.
I first heard of bitcoin in 2011 but really started looking into the technology underlying it in 2017.
After realizing just how big the data side of things is a blocker to adoption, I decided to join Covalent to help with propelling all crypto to mainstream adoption.
---
I'm Niall. My background is e-commerce and data analysis so I was obviously drawn to Covalent.
Prior to Covalent, I worked at Conflux Network
---
Question from the CryptoRank team
#1. Can you shortly describe the Covalent platform, the milestones you have achieved, and about your upcoming plans?
Ganesh: – The Covalent platform is a single unified API to bring full transparency and visibility to assets across all blockchain networks. We have a proprietary algorithm to extract data on the Ethereum that is not even visible on Etherscan that is very attractive to our customers.
Milestones – We've been building an enterprise-grade solution and earlier this year we started on-boarding customers. Because of our backgrounds and focus, we were able to serve a diverse client base, including but not limited to exchanges, wallets, custodians, taxation. We grew over 500% in traction in the month of August alone.
Upcoming plans – We have two major milestones coming up. 1) We are starting work on decentralizing Covalent to share the infrastructure with our partners like CoinGecko. 2) We are releasing the DeFi SDK to further increase the broadness of the platform.
---
CryptoRank community questions
#2. Many Project talks only about their Strengths, Can You talk about the weak point that Covalent is Currently Dealing With?
Byron: – Great question! One of the issues we are encountering is how difficult it is for many to understand just exactly what the problem is. Blockchain data is supposed to be public, but deep, granular, and historical blockchain data is actually almost impossible to access. In order for digital assets to truly be understood, it is important to have access to this data
---
#3. Tell me its 3 unique features that your competitor doesn't have? How will people attract toward Covalent?
Ganesh: – Three unique features: 1) enterprise focus so support lots of use-cases: wallets, exchanges, custodians, taxes. 2) no-code: you do not need an engineer to instrument a specific smart contract, we do everything for you automatically 3) DeFi SDK to address as of yet unmet needs.
---
#4. What is Covalent doing in the field of DeFi and NFTs?
Ganesh: – We are the leading data product for DeFi – everything from historical data to wallets. Stay tuned for NFTs, we will be releasing a suite of products here.
---
#5. What is the uniqueness of Covalent that cannot be found in other project that´s been released so far ? What influence do we have in the crypto industry?
Niall: – Three unique differentiators:
1) Diverse use-cases: We not only have DApps as customers but also exchanges, wallets, custodians, validators, taxation, etc. Our services are broadly applicable. Other projects are small and are narrowly focussed.
2) We are the only project to fully index the entire blockchain – this means every single contract, every single wallet address, and every single transaction. This is billions of rows of data and terabytes of data. Other projects only have a small subset of the available data.
3) In the future, we will be indexing private data using zkProofs. This is a brand new innovation that will make our services available outside the crypto/blockchain industry.
---
#6.What would you consider as your main advantages as a project over other similar projects within the blockchain space?
Byron: – Our main advantages are that we provide a no-code solution to access the data, as opposed to other projects that require a developer. Also, our team has enterprise software experience and so our product is enterprise-grade, which means ultra reliability, zero downtime, and the fastest possible latency.