CryptoRank
CryptoRank Portfolio Tracker Now Supports Aptos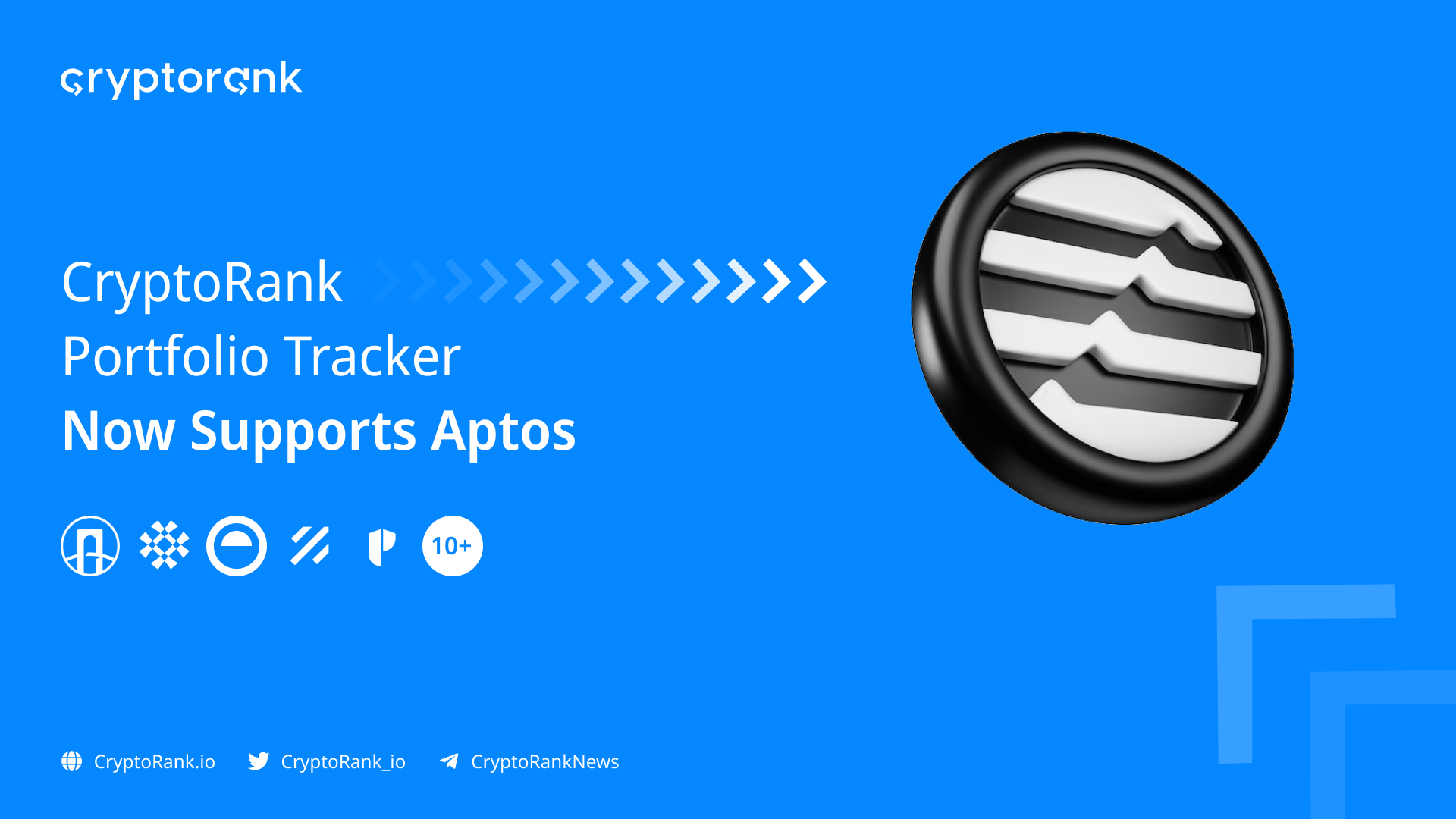 Hello CryptoRank Community,

We have just added support of Aptos blockchain to our DeFi Portfolio Tracker!
You can now  view, track, and manage all of your crypto assets on Aptos using CryptoRank portfolio tracker. 
CryptoRank Portfolio Tracker now supports 11 blockchains (Bitcoin, Tron, BNB Chain, Ethereum, Avalanche, Polygon, Solana, Fantom, Optimism, Arbitrum, and Aptos) and offers a superior tool for managing crypto assets.
Head to the website and track your assets on Aptos now!
👉 https://cryptorank.io/portfolio
Have any questions or feedback? We'd love to hear from you! Contact us in our Telegram group here: https://t.me/CryptoRankEn