News
Decentralized Derivatives Platforms to Watch in 2020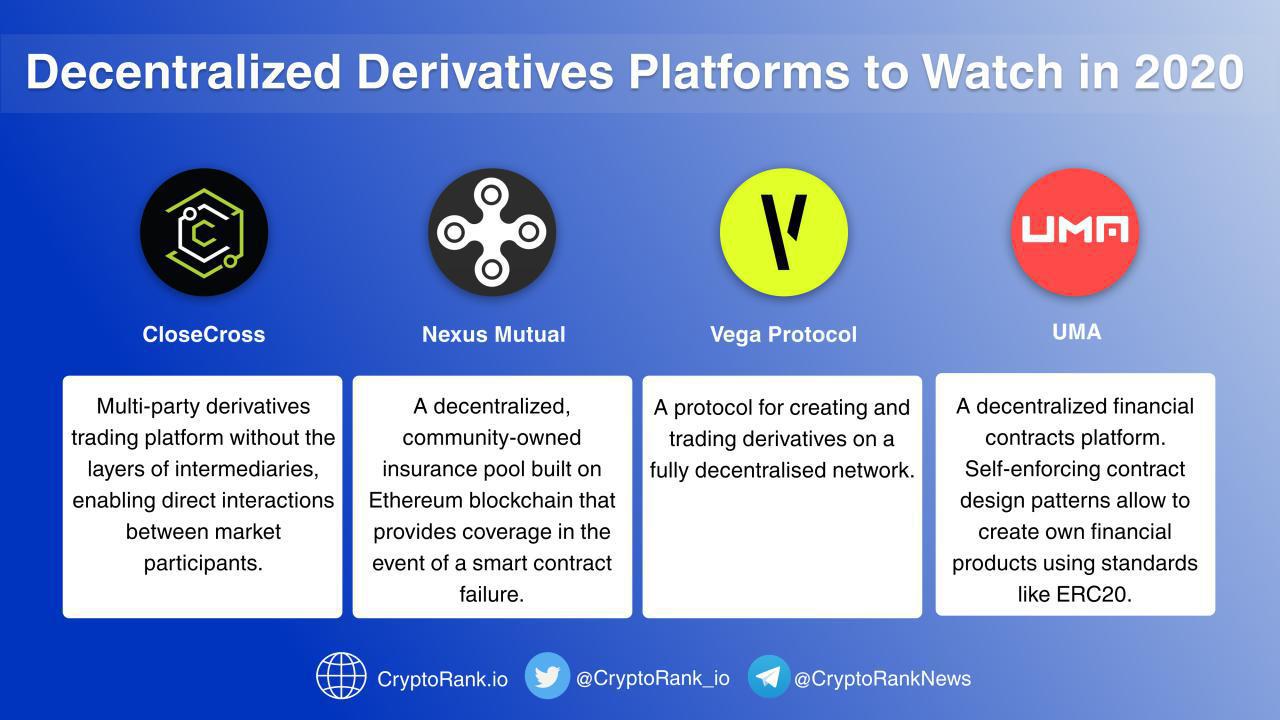 Decentralized derivatives are emerging as one of the major directions in decentralized finance and it's the second most popular category of DeFi dApps after lending.
Derivatives and other traditional financial assets are a massive market, aggregating hundreds of trillions in total value.
Currently, Synthetix is the largest decentralized derivative application by far +3,117% gain over the course of 2019.
There are also a lot of competitors, as well as other services in the field of derivatives, which will be interesting to follow in 2020.