LABEL is an NFT copyright fee-sharing platform that aims to break down high barriers to existing content production and investment.
On April 7th, Hyung Soon Choi, CSO and Co-Founder of Label, joined us in our Telegram community chat to answer our questions.
---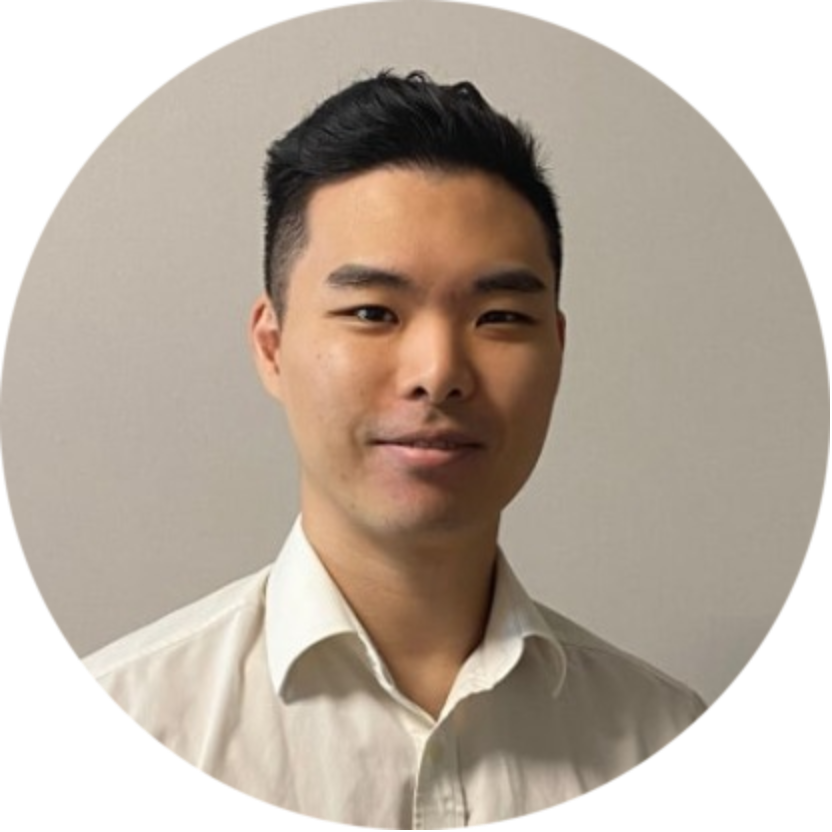 Hyung Soon Choi is the Label Foundation Chief Strategy Officer and Co-Founder. He is also responsible for growth management.
His interest in blockchain and crypto started in 2012. He realized that this form of programmable digital currency was a massive technological shift, and blockchain technology would be the cornerstone of it.
---
Questions from the CryptoRank Team
---
Q1. Can you tell us about Label? What problems do you solve, both in the space and for the community?
Hyung Soon Choi: LABEL is an unparalleled NFT infrastructure built on top of Ethereum Network, powered by LBL utility and governance token with a unified goal to establish a fair profit-sharing ecosystem with the permissionless integration of IP rights. LABEL provides a decentralized P2P incubating platform to invest in world-class entertainment-education content through the DAO voting system to further allow contributors to claim profits through the NFT shareholding mechanism.
In other words LABEL platform builds up an ecosystem that establishes a fair and decentralized incubating system, that purports to provide the content creators in the MOOC industry easier access to the investment, promotion, and distribution of their IP rights hence aims to improve an unfair profit structure that exists in the sphere, striving to prevent copyright infringement cases across the industry.
Artists usually rely on a music label for the connection in the music industry (High Barriers to Entry), and the reliance on music labels leads to an unfair profit distribution. For example, it is common practice for an artist to have an all-encompassing deal that allows the music label to profit from every single profit-generating activity, in perpetuity. An artist usually makes a small portion of their profits from streaming, merch, advertising, concerts, and virtually all sales. However, some music labels even have an influence on the type of music produced, features, and along with that the publishing rights.
This is the problem we are trying to solve which starts with our IP incubation. In a sense, we are providing a P2P platform where artists can directly interact with their fans, allowing them to fundraise for the production of IPs. The artists directly fundraise from their community.
Q2: Could you briefly describe the milestones Label has achieved, and about your upcoming plans?
Hyung Soon Choi: Thank you for your question. It has been a very fruitful period for our team. Since the beginning of our journey, from October 2021, we have reached amazing results. For example, we had vital strategic partnerships with the leading players in the blockchain industry such as Filecoin, Solanium, Ankr, NFTb, and Bitkeep. Also, we have successfully bridged our Ethereum ERC-20 Tokens, to BNB Chain BEP-20 and will be bridging to more chains to become multi cross-chain. Lastly, LABEL Foundation has successfully raised funds twice from the top South Korean and Global Venture Capitals.
We are still at the beginning of our roadmap and currently, we are working on finalizing the development of the marketplace and incubating features of our ecosystem. In addition to the plans laid out in our roadmap, we are planning to upgrade our tokenomics to create a more interactive system that rewards participation in our platform. We understand that community is one of the most important factors in crypto and we are planning to massively incentivize and give back rewards to the community. More information will be publicly disclosed later so get ready!
Other than that, LABEL Foundation will keep joining hands with market leaders for the already built solutions to better our platform.
---
Questions from Twitter
---
Q1: Regarding the $LBL token and its governance. You mention that the holders of this token can vote on key decisions and activities. So could you tell us what kinds of decisions can these headlines make and what kinds of activities are you referring to?
Hyung Soon Choi: That's a good question. Well, first of all, we are planning to have our governance developed and launched in Q3 of 2023. However, we believe that it's important for us to incubate our project as if it is a baby, and progressively allow it to make more and more important decisions. However, to answer this question, it allows you to vote on the content incubated, banning bad actors, voting on token economy upgrades, network fees, where the network fees accumulated will be reinjected, etc.
Q2: I saw on LABEL Foundation, the list of Musicians is mostly from America and Europe, then what about Asia, we know K POP is currently booming, and also Blockchain users in Asia are very growing at the moment, are there any plans to collaborate with some Asian Musicians?
Hyung Soon Choi: Of course, we do have plans to collaborate with Asians Musicians as well. Even though the LABEL Foundation is a global platform with a mostly English-speaking audience, our headquarter is located in South Korea and the United States. This allows us to easily contact Asian Musicians including K-POP idols. Some of our team members, including myself, have previously worked at Opentrack and as a consequence, we have gained extensive connections with the music industry leaders both in the United States and South Korea. We can capitalize on this and word of mouth will hopefully spread after our successful launches. However, we already have some notable Asian producers such as Albi Albertsson (EXO, TWICE), Doc Skim (BTS), etc. Moreover, we plan to make LABEL Foundation platform available in multiple languages, so people from different countries can easily use it.
Q3: I love the fact that Music Education is present as part of your project. In what ways are you going to achieve this and what would I enjoy from your music education program. Also, how can I be part of it?
Hyung Soon Choi: Well it really depends on what you are interested in and it depends on the instrument you play.
Some of the development has not been announced and I really wish we could share the complete picture however we can't until we share the new and improved version of our tokenomics and token flow. But to give you an idea, we are planning to provide a curriculum of courses developed alongside top music university professors,  for a specific instrument and after completion of the curriculum, we would provide a certificate that proves complete fluency in that instrument. This is just scratching the surface of what we are doing. We plan to disclose this in Late April/ Early May.
Also, we understand that the majority of the crypto space users are motivated by incentives, which is why we are planning to distribute rewards for participation in our platform from our marketing budget which is 25% of our fully diluted market cap. Of course, this will be done in a way progressive manner over several years and with an optimal vesting schedule.
---
Questions from Telegram
---
Q1: According to the project's roadmap- what are your most important next priorities?
Hyung Soon Choi: Our priority right now is the development of the NFT marketplace,  which is scheduled to be developed at the end of Q2. We are also working and contacting famous artists to launch their NFTs once we launch our NFT marketplace. We plan to launch this so that there is a lot more interest in our platform. We are also working on the NFT smart contracts necessary for the NFTs and we hope to integrate them with oracles for the incubating system.
Q2: Smart contracts are susceptible to failure and many projects fall victim to this, costing users money and the project discrediting. How reliable and secure is your smart contract? Have you tested it through any of the parties?
Hyung Soon Choi: We conduct extensive security audits with the help of leading security firms, such as Certik and SlowMist. Security is a priority with us and we look to work with the most qualified teams to audit and help look for weaknesses.
Q3: As an ordinary artist who wants to make art into a unique NFT. but don't understand anything about Blockchain, NFT, and cryptography in general, how does #LABEL overcome this barrier? Is there any workaround/help for this type of non-cryptographic user?
Hyung Soon Choi: See that's the key, we are creating a website with intuitive UI/UX. We understand that majority of people don't have the knowledge of how to use metamask and navigate the Blockchain space. We plan to accommodate with a simple process of minting, and utilizing on-ramp payments. So basically when you use our platform you will be able to use Creditcards to make payments, buy crypto, etc. We need these kinds of systems for massive adoption and we understand this massive pain point in the industry.
---