News
Miners have sold less Bitcoins than generated for 7 days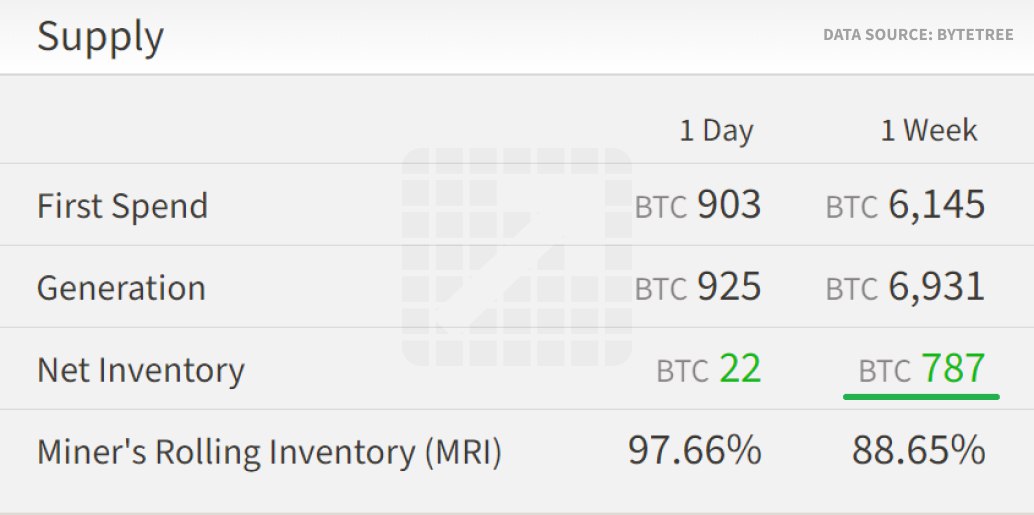 ​According to Bytetree data, miners have sold less Bitcoins than they generated for the last 7 days, what led to accumulation of +787 BTC.
This growth can be considered not only as a bullish sign, but also as an inability to cover mining cost at current price levels.
By the way, the increase happened despite the significant BTC outflow from an unknown BTC pool and the following sharp drop of the BTC price to $9300.