News
New Feature Release – Funding Rounds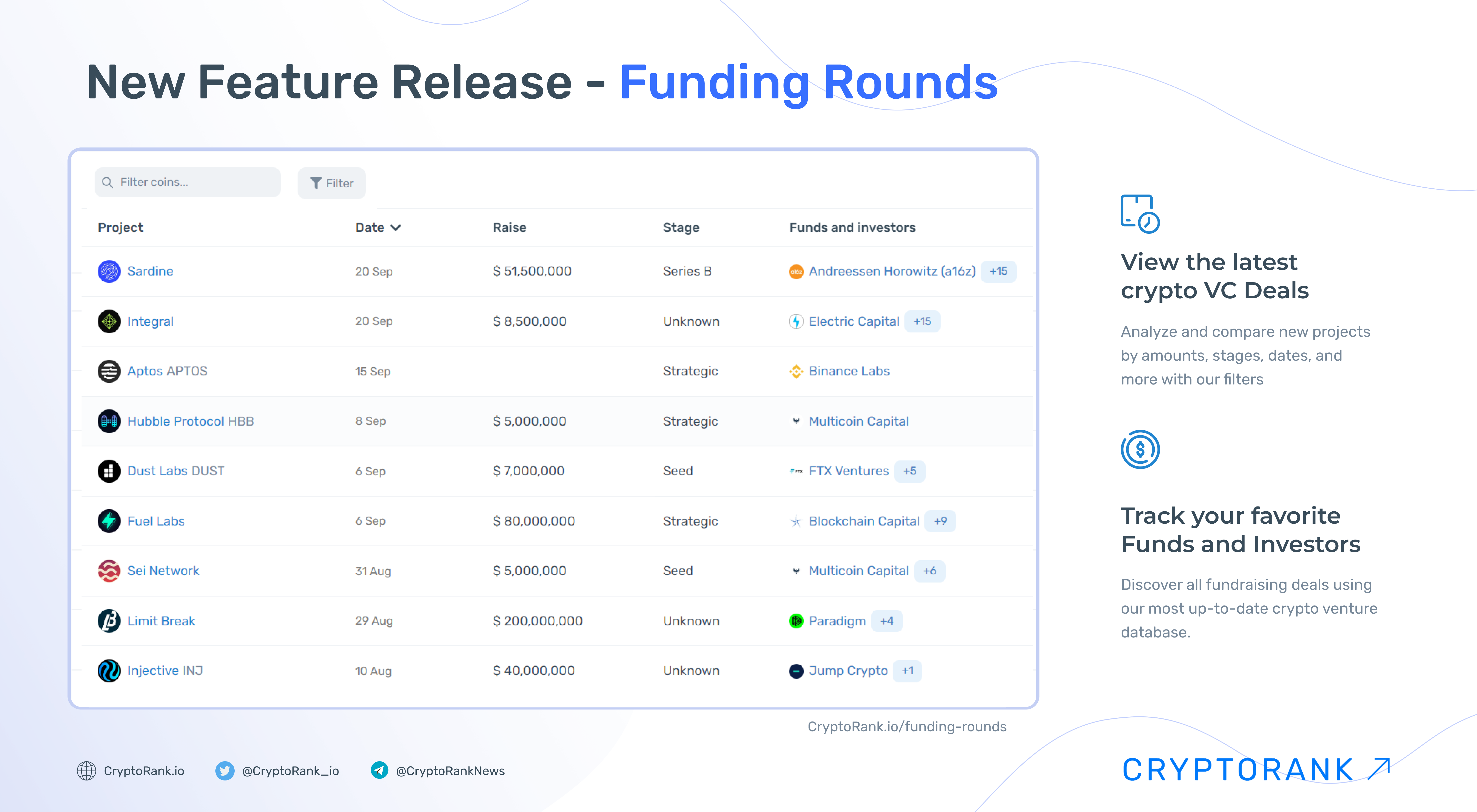 Hello CryptoRank Community,
We've got some exciting news — you can now track all fundraising deals by using our most up-to-date crypto funding database.
Analyze and compare new projects by funding amounts, stage, dates, and more, with our handy filters.
👉 Cryptorank.io/funding-rounds
Have any questions or feedback? We'd love to hear from you!
Let us know what you think in our Telegram Community Chat