Plutus is a finance app, which enables you to swap crypto assets into fiat balance and then spend it at over 60M merchants worldwide.
This AMA allowed users to connect with Plutus CEO & Founder Danial Daychopan,COO & Co-Founder Jasper Tay and Community Manager David Morrison, who answered the questions and listened to the feedback.
---
I'm Danial. As well as launching one of the first licensed crypto exchanges in the UK, I have also previously ran a merchant Bitcoin solution called LazyPay. Due to the low merchant adoption caused by friction between the legacy system and Bitcoin in the earlier days of crypto, I was led to create Plutus in 2015, in order to bridge the gap and enable crypto payments at over 60 million retail merchants across the world that accept Visa.
---
I'm Jasper. I've been employed in the traditional financial sector in a senior role for the past 10 years, 5 of which I've spent building Plutus alongside Danial and our excellent team.
Only recently I dropped the traditional role to get more hands on here at Plutus HQ.
---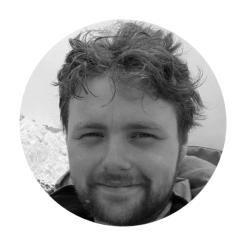 I'm David. I've been involved in crypto since 2014, I'm a hardcore believer in 'not your keys, not your crypto', and the community around Plutus keep me going day to day.
---
Question from the CryptoRank team
#1. Can you shortly describe the Plutus platform, the milestones you have achieved, and about your upcoming plans?
Danial: – The goal of Plutus is to merge two financial systems; crypto and fiat. All whilst retaining one of the core value propositions of crypto – sole ownership of your own assets. The Plutus platform enables our users to instantly convert their crytpo assets on our decentralised exchange into a fiat balance which they can then spend at over 61 million merchants with their Plutus Debit Card. As they spend, they earn a reward on the blockchain in the form of Pluton(PLU).
We're proud to say we've developed one of the only crypto to fiat DEX's, and certainly the only one you can have in the palm of your hand with our innovative mobile app.
Despite the recent worldwide events, 2020 is shaping up to be our best year yet. Now that our fully functioning product is out in public, we can focus more on user acquisition; new and innovative app features; and even more use-cases for the Pluton token. On top of this, international expansion to Asia and Latin America is on the horizon for 2021.
---
CryptoRank community questions
#2 What is the formula for calculating the percentage of remuneration for the cardholder? What is more profitable to buy 10 scooters with different receipts or one Mercedes to receive awards?
Danial: – Let's say you spend £50,000 over the course of the year, you would earn 3% of that back in crypto (PLU) which works out to £1,500 in savings. The items do not make a difference.
Whilst the reward rate is currently 3%, this will decrease over time as the number of users on our PlutusDEX increases. This is to keep the supply low, and to provide value to users.
Full yellowpaper here: https://plutus.it/public/yellow-paper.pdf
You can test our calculator out which better explains how the emission rate works: https://plutus.it/pluton-calculator
---
#3 In your website they say that " Plutus is better than a bank "..? but is it really a fully legal and register financial institution in the UK ? What is your headquartering is locations ? or is it all in the clouds ?
Jasper: –Plutus is an all-in-one finance app that is better than a bank!
We have bridged the gap between crypto and traditional neo-banking features such as Sort Code/Account numbers as well as an IBAN for our European based members.
We are only able to do this with the blessing of the FCA and other regulatory bodies in the UK and Europe. Some of our partners include Contis, Clear Junction and Visa.
We're happy to say we're based in London, UK
---
#4 Among different blockchains and cryptocurrency projects, what are some key features that set Plutus platform aside? What does Plutus platform have that other projects don't?
David: – Plutus offers an entirely non-custodial approach to crypto whilst merging both the traditional fiat financial system and the more modern crypto approach.
Unlike other crypto card providers, we don't lock our most desired features (3% PLU Rewards) behind an unobtainable (for most) staking requirement
---
#5 Revenue and adoption are the main points of all projects, can you tell us your Business model and how PlutusDeFi generate revenue?
Jasper: – We need to make it clear that we are not PlutusDeFi, nor are we related to them. They have recently rebranded after we raised their violation of our trademark (Plutus) with our legal team.
We're building a sustainable business model which incorporates multiple revenue streams, the main one being our subscription fees.
---
#6 On moving forward through your roadmap, what are your most important next priorities/Milestone? Does $the team have enough fundamental (Funds, Community, ect) to achieve those milestones?
David: – The most important next step on the road for us is the successful implementation and execution of the Pluton Liquidity Injection Programme and the accompanying token sales. This will open up the floodgates for Plutus in terms of exposure, our user count, and our ability to achieve our goals.
Our community is growing rapidly along with our user base, we're confident we'll be able to acheive all we've set out for and more.
https://medium.com/plutus-it/pluton-liquidity-injection-programme-4b7670dae509
---
#7 Can you give details about Plutus Staking? What is the minimum amount we can bet and what is the average profit?
David: – We've implemented staking in a completely unique manner. Our users are able to stake their PLU directly from their personal wallet with absolutely 0 lock up.
Doing so will unlock a plethora of ways in which our users can earn additional fiat cash back with our affiliate partner retailers through Plutus Perks
https://medium.com/plutus-it/plutus-perks-explained-5b5589b686c8
---
#8 Vast majority of Crypto projects are built just for the sole purpose of amassing wealth for themselves. So, I want to know the value you aim to add to crypto industry that will bring greater abundance to the industry?
Danial: – We hosted a very low cap crowdsale for PLU back in 2016 from which we never took a founders share. We're perhaps one of the only projects in the cryptosphere to do this. Our community of PLU holders approved the current program for the Pluton Liquidity Injection Programme and we've still not taken a founders share. Our business is not the token, it's the business itself. The ability to retain sole ownership of your crypto assets but still be able to spend them, by proxy, is , in our eyes, revolutionary and we know Satoshi would be proud.
---
#9 Where does the project name come from? What does it mean for you and why did you choose that name for your project?
David: – Interesting fact for anyone not yet in the know – Plutus is the name for the Greek God of Wealth. Hence why it fits so well as a name for our fintech company.
If Plutus were around, we're confident he'd be an early adopter of crypto and would definitely HODL
---
#10 Do you have any plans to attract non-crypto investors to your project Because it is the success of a project to get more investors who are still not in the crypto world. What are the plans to increase awareness around your in non-crypto space?
Danial: – Currently, we are on our way to conquer the crypto space. However, we do have plans for a banking licence to enable us to offer similar features to a bank to attract an everyday person with non-crypto banking needs.
Once achieved, our app will be the most rewarding app for the masses compared to any high street or a challenger bank.
---
#11 I read about its very volatile and at the moment risky investments. How is Plutus able to maintain stable value/purchasing power? DeFi apps and platforms are gaining and adoption. How is Plutus positioned for DeFi?
Jasper: – The volatility of PLU stems from low liquidity, which we are resolving with this token sale. We have provided a price floor for 90 days in the event there is volatility on third party exchanges to ensure our users get to convert their PLU at at least the same price they bought it for (some limits apply).
Plutus is strongly positioned as it's one of the only services which offer crypto/fiat conversion using a DEX and a rewarding DeFi Card.