Uncategorized
The Securities and Exchange Commission will make cryptography regulation a priority in 2020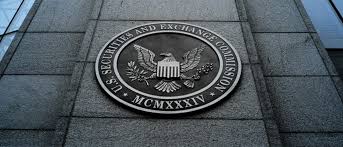 The Securities and Exchange Commission (SEC) Office of Compliance Inspections and Examinations (OCIE) has announced that they will be making the crypto industry a priority in 2020.
Specifically, the OCIE says that crypto market companies and organizations will be identified and examined. Parameters that will be assessed include investment suitability, portfolio management and trading practices, safety of client funds and assets, pricing and valuation, the effectiveness of compliance programs and controls, supervision of employee's outside business activities, in addition to examining the role of transfer agents and intermediaries in crypto securities transactions.
The stated goal of all of this monitoring is to protect retail investors, which is something that is needed in the crypto space considering the multitudes of scams and frauds over the years.
However, it seems to be difficult to find a balance between protecting investors while still allowing the crypto industry to flourish. In general, the common perception in the crypto space is that the SEC is overly inhibiting crypto businesses, with notable examples including not allowing any initial coin offerings (ICOs) nor crypto exchange traded funds (ETFs).
Indeed, the SEC has already been heavily regulating the crypto space, and it remains to be seen if this OCIE statement will mean heavier regulation or just more of the same.
Subscribe for more news: https://t.me/CryptoRankNews