Titan Hunters is inspired by the gameplay of Diablo. It is a creative and unique game project that combines NFT and MMORPG.
On November 11, Vu Duy Tiep, CEO of Titan Hunters joined us to answer our questions.
---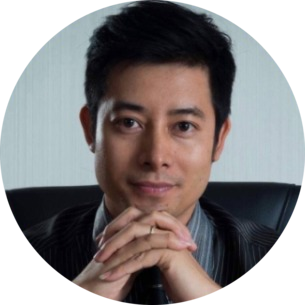 Vu Duy Tiep, CEO of Titan Hunters
I used to be the Co-founder of Game bank (Payment gateway for gamers in Vietnam), Co-Founder of Horus VR Glass, and Horus Entertainment ( VR glasses manufacturers and mobile game development). I also was Chief of Business Development of Topebox (Apple Game of The Year, Google Play Editor Choice, Top 1 Mobile Game in US & China).
---
Questions from the CryptoRank team
---
#1. Can you tell us about Titan Hunters? What problems do you solve, both in the space and for the community?
Vu Duy Tiep: – Titan Hunters is inspired by the fun gameplay of Diablo with the signature look and the feel of Minecraft. It is an MMORPG-friendly-crypto, simple but addictive gameplay. In Titan Hunters, players can become a hunter to discover an exciting and mysterious world of Titans and participate in bitter battles against epic bosses for rewards. Gamers can hunt alone or team up with other buddies to collect materials from fallen foes and craft new gears for subduing even crueler and bigger Titans. As an easily accessible but high-quality NFT game, we bring players the best and safe protocol via a free-to-play and invest-to-earn model for mass adoption. The Titan Hunters team wishes to create a charming and fun game crafted by mobile game development veterans. We aim at delivering such experience with tons of loot, secret areas to uncover, and multiple difficulty-progressive levels to unlock.
Titan Hunters is the only NFT game that's truly focusing on both crypto & non-crypto users, which means you can play the game without spending any money until you feel the need for it.
Titan Hunters is all about fun, you need to try the game before hearing more marketing words from us. Titan Hunters is made by the best mobile game development team in Topebox, which stands behind the super mobile gaming hits as Sky Dancer (Top 1 Game in US & China; Acquired by Bytedance for publishing rights in China; Google Play Editor Choice and Best Indie Game by Apple) and Gun N Dungeons (incoming Hit Game with backing from Miniclip, a Tencent-owned European game publishing powerhouse with over 1 billion app downloads). So we commit to bringing the true fun gaming experience to you with Titan Hunters.
#2. Could you briefly describe the milestones Titan Hunters has achieved, and about your upcoming plans?
Vu Duy Tiep: – As our roadmap, Titan Hunters will be released around the end of Dec 2021. We focus on having the game available on all platforms: PC, iOS & Android. As a result, Titan Hunters can maximize the outreach to potential players regardless of platforms. The player can play the game on PC first then the mobile version will come to you around Q2 2022. However, we will try our best in order to launch the mobile version as soon as possible as we targeted users of Titan Hunters are mobile users.
---
Questions from Twitter
---
#1. Many projects have problems with UI / UX and this one turns off new users. How do you plan to improve the interaction with new users and with users outside the crypto space?
Vu Duy Tiep: – Removing all types of barriers is Titan Hunters most important mission:
Big paywall and unknown gameplay are actually solved as we already explained with model Free to Play and Invest to Earn.
UI/UX, the source of this problem is the fact that most current NFT games are not designed for cross-platform playing, some of them simply bring the same game in mobiles then make it NFT for their all profit. Titan Hunters is designed from the very beginning with a mass adoption mission, so we will need to make sure that UI/UX and even the 3D Art Quality will help us to onboard a large amount of users.
We make Titan Hunters for gamers with great benefit from Blockchain & NFT so we will remove any types of barriers that prevent us from doing that.
#2. How did you get the community involved in developing the project? And how do you build a strong community to grow globally?
Vu Duy Tiep: –Titan Hunters is designed to have the biggest community ever in NFT Gaming since we acknowledge that community is everything. We made a very careful marketing Strategy already like localized focus, KOLs, Investor, Partnership Strategy, Social Media Strategy, Ambassador program, etc. And now we are conducting the giveaway campaign based on the score of our mini-game after this Giveaway campaign we will carry out a Meme Contest, Best player contest, and more others to attract users. To build a strong and loyal community, perfecting the product is essential, but with Titan Hunters, you will receive detailed instructions from Free2Play to "Invest to Earn" There aren't many NFT games on the market right now that allow you to experience it for free, you have to pay a fee to join, I think our strength is to do this first.
---
Questions from Telegram
---
#1. Security is the most important thing to consider when you start up a project, how secure is this project for users and investors?
Vu Duy Tiep: – The dev team has extensive experience in development and security both on games and blockchain, I will give some common problems and solutions:
Game logic is fully implemented on the server-side, preventing cheating on the game client
Strong encrypted client-server communication
Game client compiled to native code and fully obfuscated
Sensitive functions (mint token, setup config,…) are accessed by outsiders -> Solution: ensure the mechanism to grant and remove permissions for special users and have a mechanism
Some members of the management board were compromised -> Solution: Create a multi-sig wallet mechanism to take control of the contract so as not to let the contract's rights be concentrated in the hands of one individual.
Contract code has a bug but there is no way to save the assets locked in the contract -> Solution: Create an upgradeability mechanism for the contract to be able to change the logic of the contract if necessary without affecting the data and storage of the contract.
#2. If the bear market comes will your token probably dump? Do you have any plans to prepare for this bear market? How will you handle the panic sale?
Vu Duy Tiep: – Interesting question! No blockchain project could avoid that. Even when the market is on the hype, there are still tons of dumpers. Our mindset is to keep the community of Titan Hunters growing more day by day on the community side. Making Titan Hunters becomes more than just 1 single gameplay by building the Metaverse-Allow users to use the characters and other NFTs assets to play different gameplays from the game creators or even contents that are created from our users also. We believe that only dumb peoples dump Titan Hunters! This time they will get what they deserved!
---